1. Select Your Product: Explore our collection of enchanting music sheets for a personalized touch with our custom sheet music service.
2. Add to Cart: When you've found the perfect musical piece, click "Add to Cart" to start the checkout process.
3. Choose Your Payment Method: At checkout, you'll find two convenient options to make your payment: PayPal or Credit/Debit Card (MasterCard or Visa).
4. PayPal: If you're a PayPal user, simply select the PayPal option. You'll be redirected to log in to your account and confirm the payment.
5. Credit/Debit Card: Prefer the ease of your MasterCard or Visa to proceed with the payment. We don't store credit card data on our servers. Payment processing is handled by PayPal (PCI Compliance Level 1).
1. Access to Downloads: Your digital sheet music is just a step away. After payment, you'll be redirected to the download page, ready to access your musical treasure.
2. Technical Assistance: Should you encounter any technical hiccups or have questions about the payment process, our support team is here to provide assistance. Email us: infolittlesheetmusic@gmail.com
Step 1 – Checkout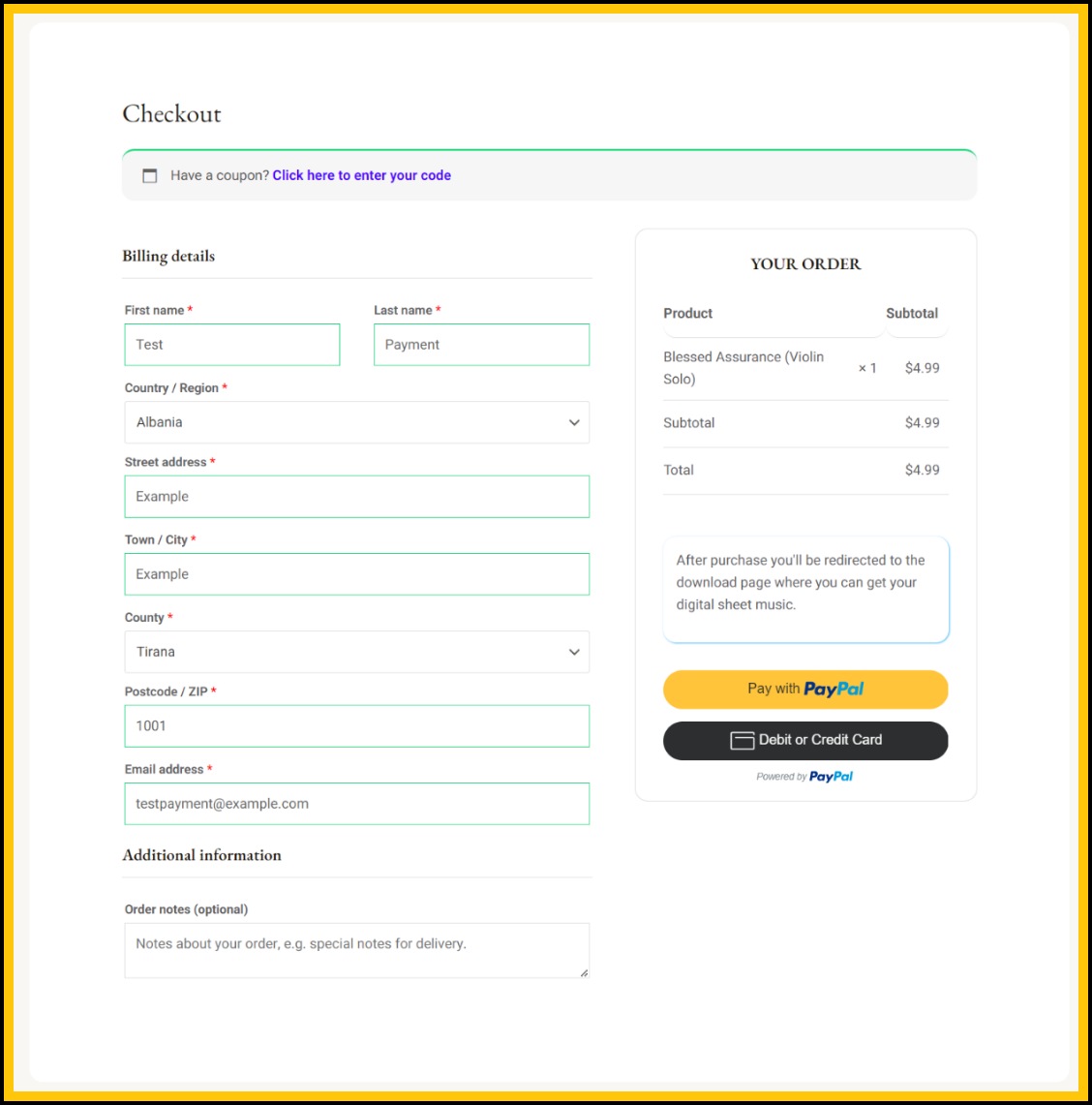 Step 2 – Download Page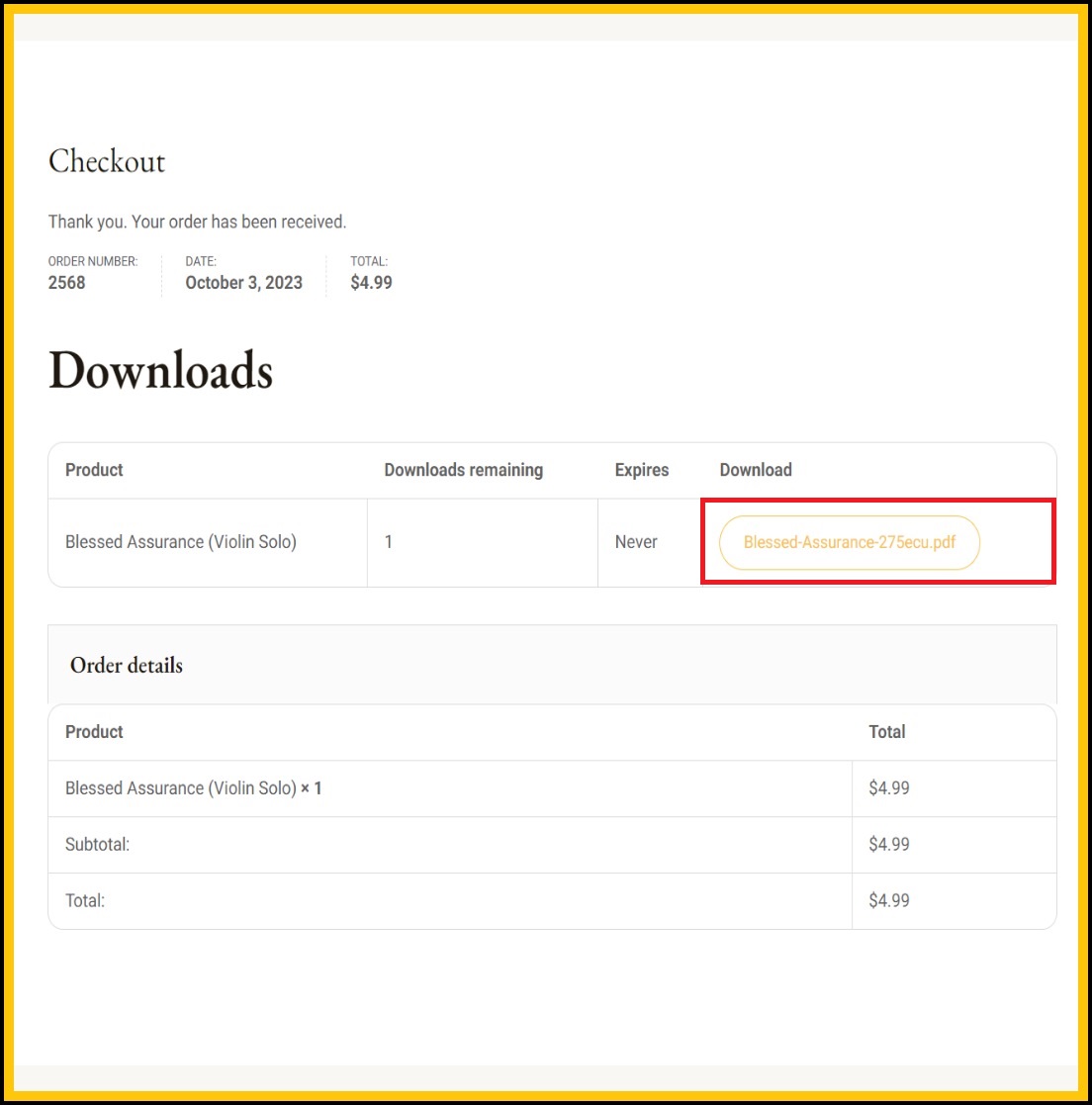 1. Visit Our Website: Go to our website and navigate to the "Contact" section.
2. Email us: infolittlesheetmusic@gmail.com
3. Provide Song Information: Fill in the details of the song you want, including the title, artist, and any specific arrangements or adaptations you desire.
4. Specify Notation Style: Indicate your preferred notation style, whether it's sheet music, tabs, or both. You can also specify the key and tempo.
5. Customization Requests: Include any specific requests or instructions for the customization. For example, if you want a simplified version or a specific instrumental arrangement.